News
We are happy to introduce our first-year Ph.D. students Stanislav Macháček and Olena Berehovska.
Standa successfully finished his master studies in our lab and decided he still doesn't have enough of us. He is now working on evolution of enzymes in insect pheromone biosynthesis. Olena worked on her master thesis at the Institute of Molecular Genetics of the CAS and has now joined our "Hepatitis B team".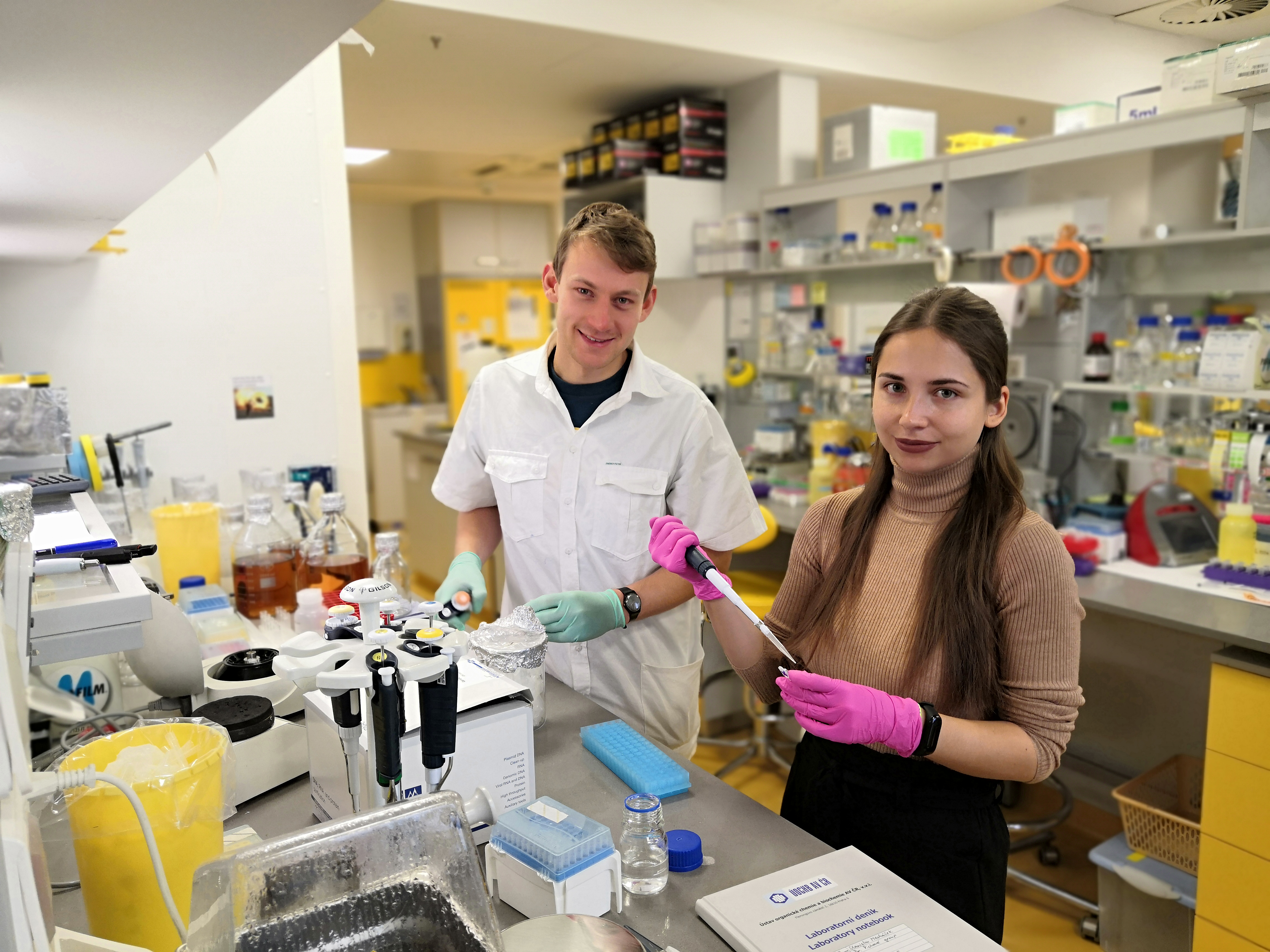 Our talented high school student Dajana took part in student scientific competition SVK (Studentská vědecká konference) held by UCT Prague and Unipetrol Foundation in Litvínov. She won 3rd place with her project "Preparation of M-PMV matrix protein for X-ray crystallographic analysis." Dája has been working on this project in our lab under supervision of Michal Doležal.